Where was the best place to see your favorite NJ reality TV celebs in February? Why 4Sixty6 in West Orange, NJ of course!
The NJ Reality Auction, which was hosted at the Mega-nightclub, had some of NJ's reality TV stars donating some personal and signed items—with proceeds directly benefiting Dina Manzo's Project Ladybug. Project Ladybug is a fund that helps support children living with life threatening illnesses.
Check out some of what you may have missed from the press below:
Jewelry is one of those time honored trades consisting of highly-skilled craftsmen and persuasive sales people. If it sparkles around your finger or glimmers around your neck, you can find it at a local jewelry store. But how do you know which one to go to? A big chain shop or privately owned shop? The shop that sells the new Ivanka Trump line or the shop that carries P. Diddy's branded classics? This is where public relations for a jewelry store can get a bit tricky. Not to worry. If you're a small, privately owned jewelry store, we've got some tips to help overcome these challenges.
Competing with Big Chains
The key to competing with the big jewelry chains like Kay Jewelers or Jared Jewelers is not to go head-to-head on a sales numbers game but to out maneuver at every turn in the way you advertise and market.
Fashion pr firms know the deal and can create unique events to help spread the word about your business. Getting the customer's attention, especially those who live in the local region, is your primary goal. With the help of public relations specialists, a special cocktail event for invited guests can showcase the class and sophistication of your collections and designer pieces. A special marketing promotion awarding one lucky contestant a select, fine piece from the shops collection can help drive potential customers to the shop in droves.
In the end, its not about how many pieces you sell but the professional, personal attention paid to customers who could very well become life long client; something your run-of-the-mill jewelry gallerias cannot easily say.
Going beyond Brand Names
One of the most challenging aspects for publicizing local jewelry shops is gaining press for the business and not the brand-named collections. After all, no one walks out of a Macy's department store announcing their brand new Coach bag is a Macy's bag.
Any and all pr agencies know: Always put your client first. When drafting pitch letters, press releases or anything involving copy, make sure you highlight your client's name in some way. Telling potential customers about designer collections is great because it can get them in your door, and part of a business's branding process is in affiliation with something more well known. The key is to creatively tie in a major brand with your business's name, not the other way around
Keep the pressure on the press too. One thing you can say about persistence is that no matter what, by the time you stop pitching stories or inviting press to events, they won't forget the name of your business. Nor will those seeing all the press the local jewelry store receives.
It's all about baby steps. Not only will potential jewelry store clients benefit from taking smaller strategic steps but the public relations firm in charge will get great practice in dealing with a microcosm of celebrity pr.
Ever wanted to combine your love of beauty supplies and benefiting a good cause? Now you can! "Luck Be A Ladybug" is the combination of Ramy Beauty Therapy's quality lip glosses and Project Ladybug's namesake. Proceeds of the sale of this item directly benefit Project Ladybug.
See what others are saying about it: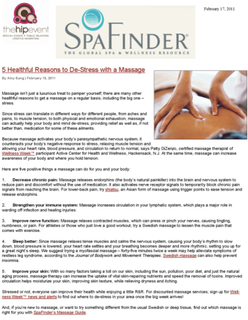 Click Here to read tips from Active Center on spafinder.com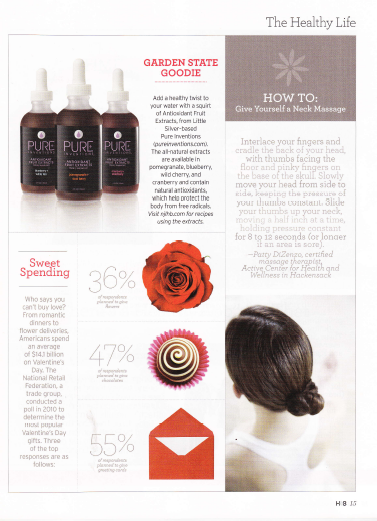 See our clients in New Jersey Life Magazine. The Active Center gives advice how how to pamper yourself.
Read this article from Heather on Style see exclusive pics of Dina Manzo and Maria Cucciniello at the Bergen.com, 201 Magazine party.
The Wedding Party NJ Press Release is now available! To read the full press release from PRlog.com Click Here!