Active Center For Health and Wellness's very own Dr. Wolfeld in this month's issue of Bergen Health and Life.

Fact: A website monitoring firm reports that, as of March 2011, Twitter has 106 million accounts, 3 billion requests each day and 180 million visitors. Twitter is a rapidly growing social network with no end in sight with regard to growth potential.
Fact: A bride to be or a corporate special events planner could easily lose days in Cyberspace Celebration Wonderland sourcing vendors.
Fact: An Event Services Broker (ESB) is the best resource for tried and true industry talent. She/he can scan, select and save time for a client. An astute one can spot a lack luster "follower," as opposed to an industry leader, from a monitor's mile away.
The potential to be overwhelmed by single handedly creating special events weighs heavily on many people. Yet, a single click can open the door to a plethora of venues and adjunct event services to ease the troubled mind. Each link represents a tease of services to lure the viewer in for a smattering of what is available. Sites such as Facebook or Twitter sire your "friends" and "followers" into the search process, leveraging these trusted sources to offer opinions and insights for shared interests.
Inherent in any research process is the concept of comparative shopping. With that in mind, it is hard for a viewer to resist seeing what others may bring to the party table. Additional sites welcome prospective clients with open arms. Hours, days and even weeks can fly by without a promise of "happily ever after." The dynamic is best likened to a guest at a wedding, gorging their self during the cocktail hour, and not leaving any room to consider the five course feast to be served throughout the evening. Your online search efforts may well be better spent on finding an Event Services Broker to present options in a customized and clear cut manner.
"Grazing" at a cocktail hour is amongst the best courses of action when attending a wedding reception. A little bit here, a little bit there. Find out what you like. The same approach is easily applied to exploring Twitter or any other expansive social network. Looking into attractive links provides a viewer with the information necessary in order to form an educated opinion, aesthetic vision, taste level and budget. It hints at the personalities being presented. The ability to blend these personalities is a welcome gift bestowed upon a client from a seasoned ESB after a cursory glance (or taste test!) of cyberspace has been given.
Peek at prospects. Sample the services presented. Take a taste and determine levels of trust as to knowing exactly how much is available in the event industry. Network part time in order to gain greater perspective on party throwing and event planning. Resist the urge to gorge and miss out on the rest of the festivities! Leave over indulgence to the expert whom you hire!
Knowing how people are connecting and searching for your business can be hard to determine. But in this crazy web 2.0 world, what's a public relations specialist to do?
Evaluating your business's website or blog can shine the light on many of your SEO strengths and weaknesses.
Here are some suggestions on what to look for and how to get started (psst…it's all free!):
1) Broken links and site redirections.
One of the last things you want to happen when someone visits your business on the web is for them to be unable to navigate properly to and from the site. Broken links and redirects can stop potential new clients or reporters seeking information about your public relations firm from getting to the heart of your business. Visit http://validator.w3.org/checklink/ to see if everything is working properly.
2) Website speed optimization.
In the digital PR world, how fast you can access information is almost as important as the information itself. When something was due yesterday, every second counts. Visiting http://websiteoptimization.com/services/analyze/ will analyze the various speeds at which users connect to your site and recommends what you should do to rectify potential problems. Most of it will seem like just tech jargon but, if you read between the lines, what it could be telling you is the difference between making the pitch or losing the client.
3) Accessibility is key.
Just as important as what a site says is how it looks. Font size issues and off-centered headers could impede access to your site. Here are two links that will aide in identifying accessibility issues: http://www.etre.com/tools/accessibilitycheck/ and http://fae.cita.uiuc.edu/.
4) Traffic stats and search analytics.
An excellent site to visit for PR agencies is alexa.com. Here you can view detailed information regarding traffic and pageviews, highest grossing search queries, and even some audience demographics. Sites like this can be an invaluable tool when looking for insights into your active SEO efforts. Knowing what keywords are being used to access your site can lead your business, or the business of your clients, to new heights.
5) Google is not only your friend. It's your best friend.
It's well known the exacting power Google has over the world of SEO but did you know you can quickly and easily see a bit of what Google sees? Pulling up the search field at google.com, enter the following: [link:http:// PLACE YOUR URL HERE]. The subsequent search results show how many other sites are linking to your own. It's always good to know who's got your back.
While most of this data mining may seem like something only your website developer or SEO specialist cares for, knowing what your support staff is looking for can greatly increase your productivity and efficiency.
Any public relations services with a marked engagement in social media will tell you, its hip to be ahead of the curve. The information your business provides—via web based platforms or other traditional media channels—is key to attracting new clients and others interested in helping your business thrive.
Make sure you're seeing the whole picture.
Part one of this blog covered what an Event Services Broker (ESB) is and the benefit to seeking out their services for your next big event. I left off with the first 5 of the 10 qualities to look for in an ESB: Honesty, Monetary Sensitivity, Quality Control, Endurance, and "Inside Track" Advantage. Below are the next 5 qualities.
6. Composure - Keeping the peace is a full time job for any ESB. Acting as a mediator when families blend and offering a plethora of ideas and opinions is an art. The ESB is calm day in and day out. The effect is one which sets the tone for a client so that she/he becomes a guest at her/his own events.
7. Free Thinking – No two clients and no two events are ever exactly alike. So, cookie cutter solutions to challenges that arise in the design and planning processes are not desirable. The visionary ESB draws from personal experiences as a guest at a variety of events. Many options emerge from such a concrete base of knowledge in the face of creative challenge. The solutions have the fingerprints of the ESB, as well as those of the client, all over them.
8. Point Person – The old adage that there are "too many chefs in the kitchen" rings true to this day. One talented ESB dismisses any call to contract multiple coordinators. A single person oversees and delegates any event so that there will not be any confusion as to pricing or service. Contract review by a single set of eyes easily eliminates duplication of services and unclear monetary allocations. Increases in number of guests on a list are typical. The ESB brings down staffing numbers as the number of invitations grows.
9. Follow Up – Familiarity with preferences in communication formats allows the ESB to follow up on a regular basis. Phone calls. Texts. Emails. Hard copy letters. One-to-one meetings and consultations. Once again, listening to how a client wishes to be contacted helps to keep the channels of communication open and relaxed.
10. Love – Inherent in the title "ESB" is the concept of love for the job. When the ESB loves what she/he does for a living then the job is done with a flair. When the job is one well done then it is deemed "successful." Word of a successful ESB spreads quickly and a lifetime of amazing events follows!
Paul Miller Bentley and Rolls-Royce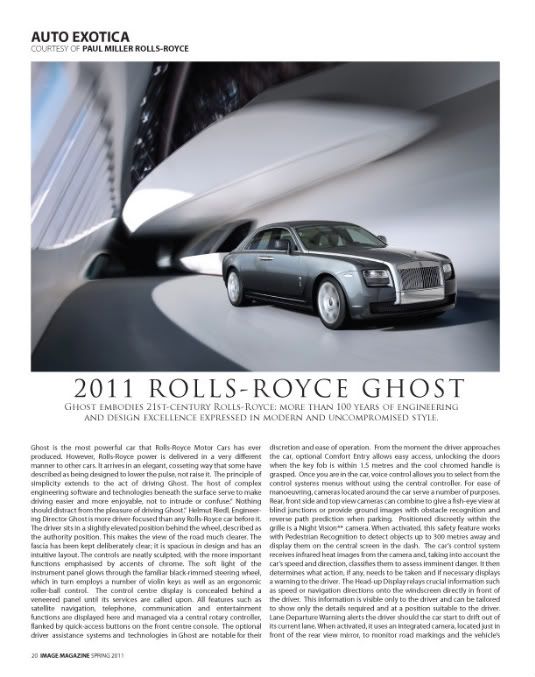 Check it out! The Spring issue of IMAGE finally hit the shelves and guess who showed up within its covers? Keep scrolling down!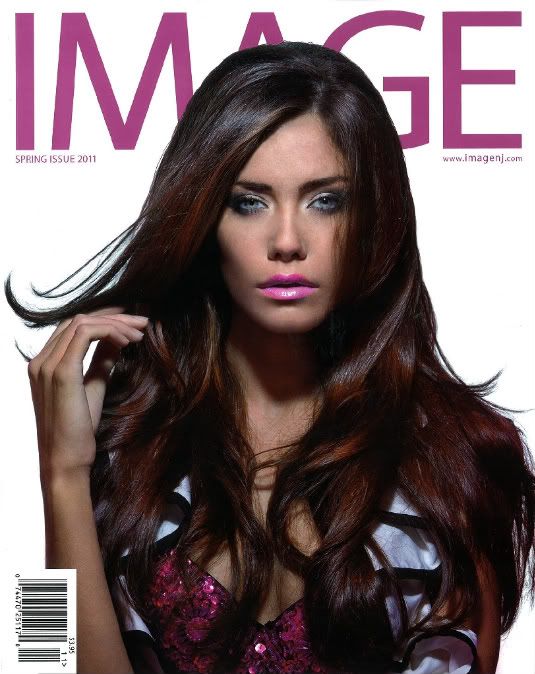 Active Center for Health and Wellness