Another busy week here at The Hip Event. And today was no exception.
The AVE Summer Style Event is coming up soon (more details to follow next week!) and included in the event will be Laboratory Hair Studio and Active Center for Health and Wellness.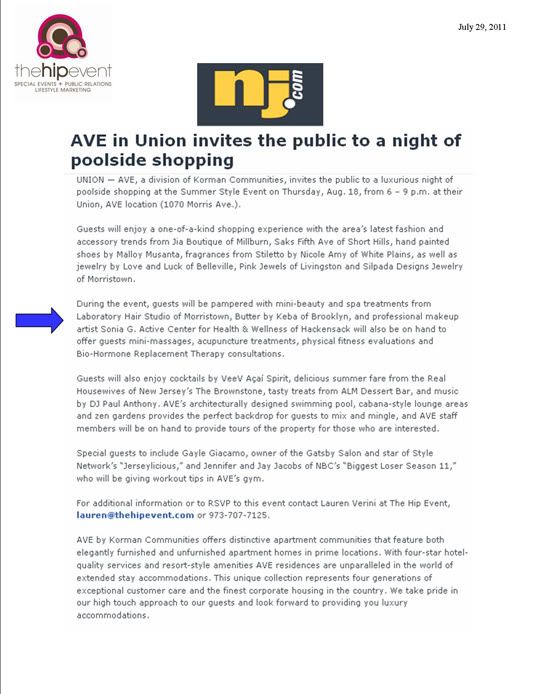 AVE was also featured on PR and Marketing queen, Cheldin Barlatt Rumer's blog.
AVENUE had a really nice write up on SuburbanMomma.com. Its easily one of the best locations along the east coast. Go check it out.
And finally, the day could not be complete without finding a gem on Project Ladybug. Tiffany Rios, American Idol contestant, and Dancers in motion performed a dance show with proceeds going to Project Ladybug.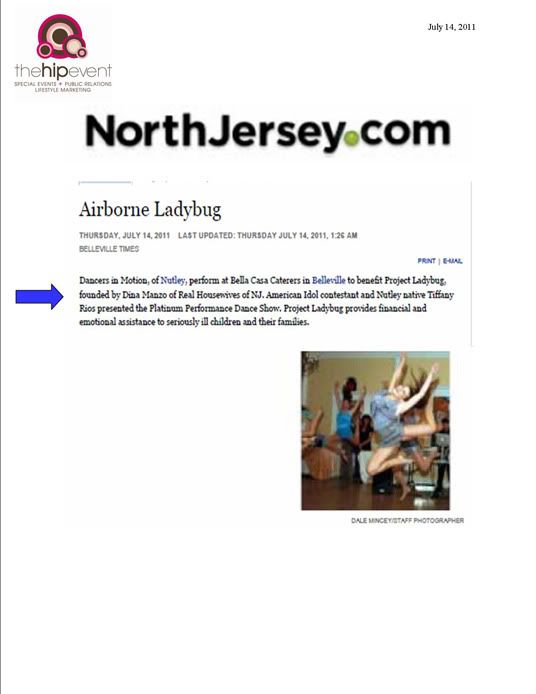 Sunday August 7th, come on down to NJ's Vegas, 4Sixty6 and check out Kelly Rowland LIVE!
The former Destiny's Child star will be live and in the club performing her #1 hit "Motivation."
Advance Tickets are $40
Doors open @9pm
Dr. Michael Gross, co-founder and medical director of the Active Center for Health and Wellness, has been providing his expertise to patients regionally for years. And people are starting to pay attention.
In this month's issue of BC Magazine, Dr. Gross divulges critical information on how acupuncture is beneficial to treating sports related injuries.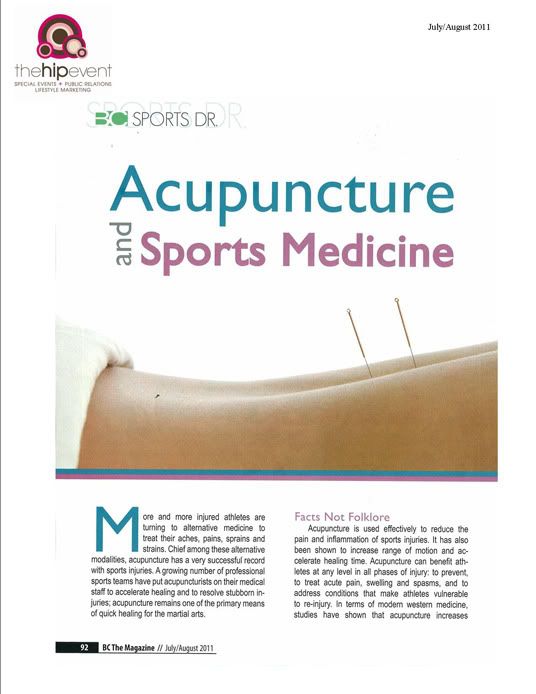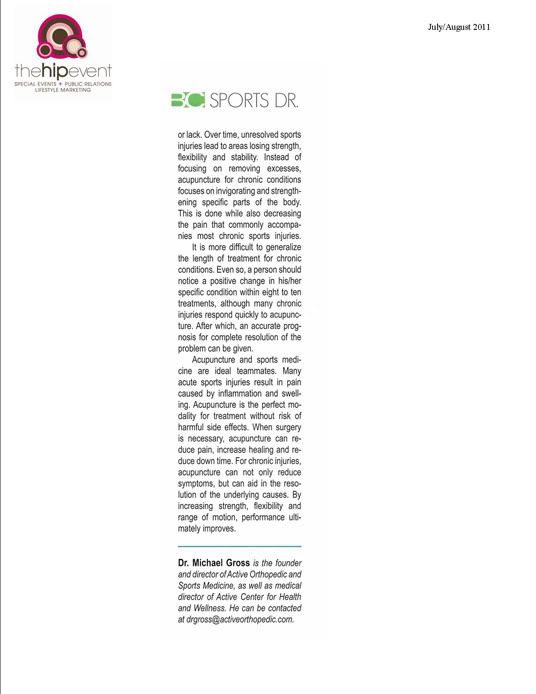 In a similar fashion, SheKnows.com had a heart-to-heart with Dr. Gross on Bio-Identical Hormone Replacement Therapy (BHRT) and its incredible benefits for anti-aging and overall balanced health.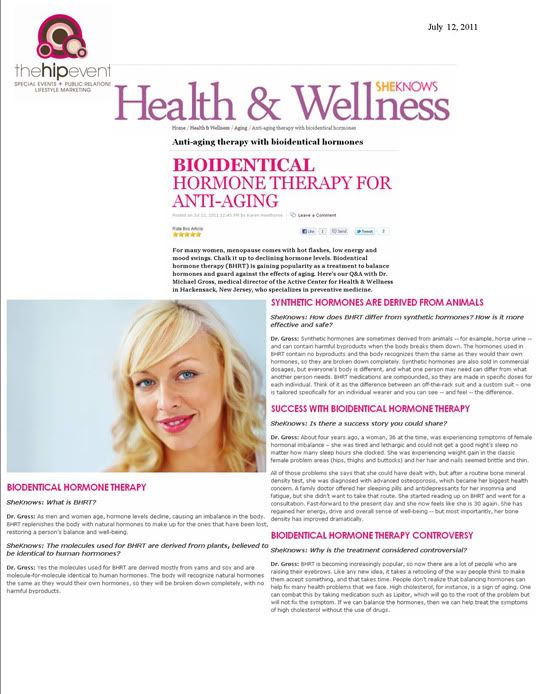 Avenue in Long Branch, NJ has been really making a name for itself this summer. Early on in June, Avenue launched their brand new beach bar that will remain open through labor day weekend.

Real Housewives of NJ star, Melissa Gorga and her husband Joe, were spotted at Avenue Nuit on a gorgeous July night.
And to prove to the entire state its a rising star, NJ Monthly put Avenue as one of the top 25 restaurants in New Jersey.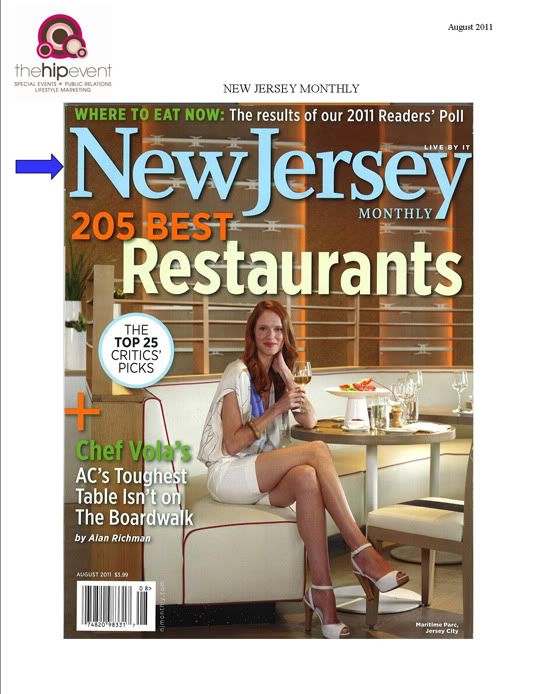 This month, Laboratory Hair Studio was busy giving back to their local community. Funds raised during their May 15th cut-a-thon for Project Ladybug was presented to the organizations founder, former Real Housewives of NJ star, Dina Manzo, earlier this month. Nails magazine got the scoop: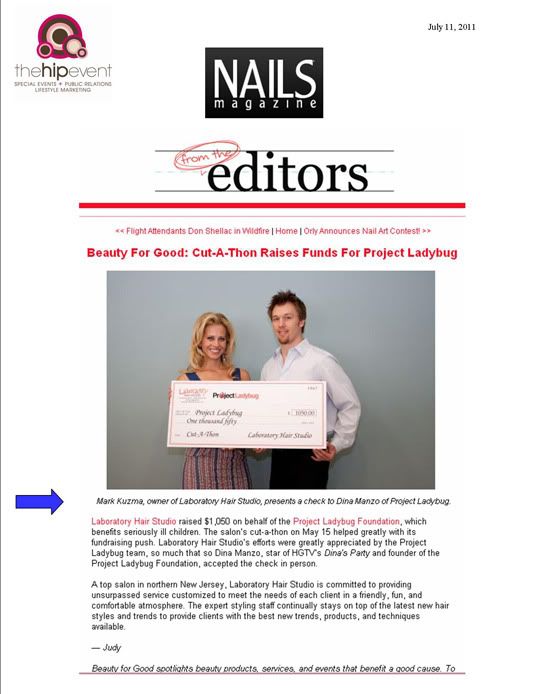 Lab was also highlighted in a recent Morristown Patch article as a participator in "Project Homeless Connect" on December 9th. Laboratory will be giving back by offering free hair cuts and hopefully a smile or two, to those in need.

Between now and September, log on to SuburbanEssex.com or click here, to vote for some of your favorite places in Essex county. Make sure to select George Press Jewelers for both the Jewelry and the Jewelry (custom) categories.
And in case you missed it from last month, check out a press clip from George Press's Ferrari Ride and Drive for Father's Day:

In the Fall/Winter issue of Brides New Jersey, Palermo's Bakery of Ridegfield Park, NJ once again has one of their out-of-this-world wedding cakes on display. See below!
This summer, The Infernos have been heating up local  New Jersey areas with the sweet sounds old favorites and the rhythms of today.
One of the last great American show bands, The Infernos have been traveling this summer on their Revolution-Evolution tour up and down the NJ coast, culminating in a final concert on August 29th. Check out some of the press below and don't miss out on seeing them live this summer!