This year's Emiliani Beauty Expo was incredible! The title of the show, "Vision Becomes Reality," was spot on. We saw a lot of amazing shows put on by some of the industry's best and brightest. Below are just some of the media clips the show received during its star studded weekend.
The Hip Event's Maria Cucciniello is interviewed by runway maverick, Chance, during the expo.

Chance interviews Z100′s The Morning Show with Elvis Duran's Carla Marie.

This incredible video shows some of what you may have missed brought to us from Eleven Eleven Productions:

The Salon Guy takes us through some of the highlights of this years show

And one of the many celeb sightings that happened during the weekend, Jacqueline Laurita of the Real House Wives of New Jerseywas spotted rubbing elbows with hair's biggest names.
We just wanted to update all of you with some of this years Fashion and Beauty Week final media clips:
The Salon Guy interviews The Hip Event's Maria Cucciniello during this years Fashion and Beauty Week.

The Salon Guy interviews Laboratory Hair Studio's Mark Kuzma during this years Fashion and Beauty Week.

The Active Center for Health and Wellness got a chance to make an even bigger difference recently, when they sponsored a glamorous fundraiser for the Xperience Outreach Foundation. Xperience is a youth focused organization that aims to provide inner city children inspiration and encouragement through mentoring, coaching and the sharing of life-changing experiences by some of sport's most celebrated athletes. Graciously hosted by the beautiful Joumana Kidd and superstar athletes Alan Houston and David Tyree, the evening sported both silent and traditional auctions, music was provided by WKTU's Paul "Cubby" Bryant, wonderful food and drinks with a dedicated mixologist to boot, and decor by none other than Dina Manzo. Overall, the night was a resounding success with all proceeds from the auctions benefiting the foundation.
Click the images to see exclusive photos from the event and watch our official video from the event.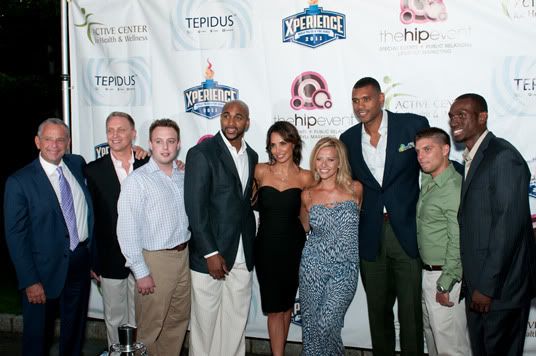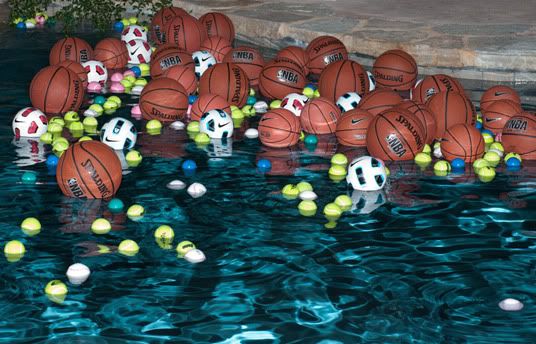 Also, click on the clippings below to get some first hand impressions from the event.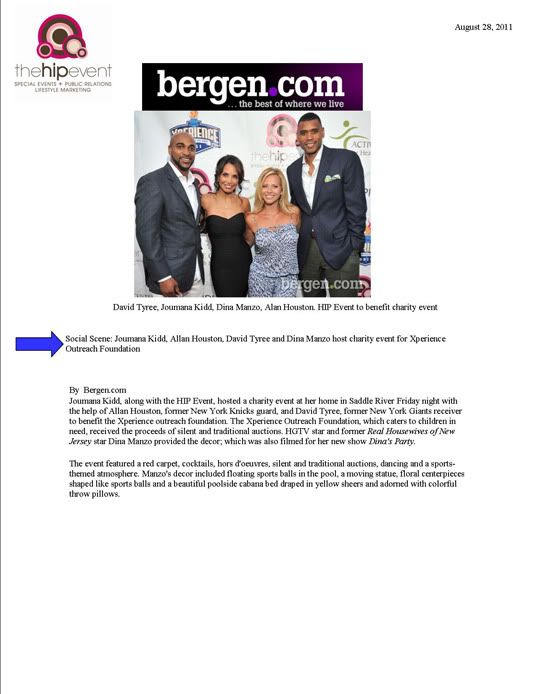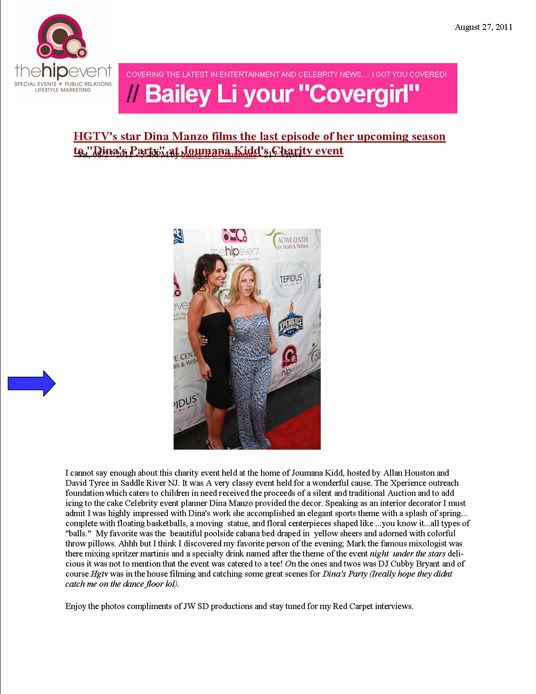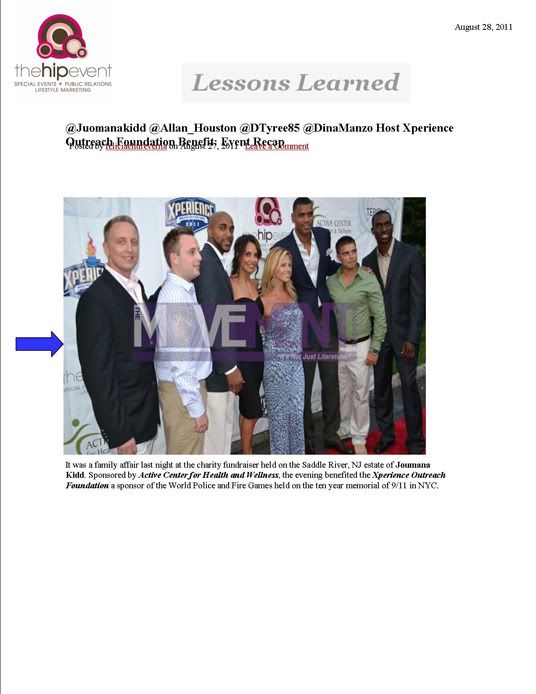 It's been a very interesting week here around the HIP office: we've been busier than ever and despite the summer heat our AC has been freezing us out! But why bore you with work. Here are the real interesting tid-bits from this week in case you missed them.
BE! (Beauty Entertainment) Magazine got a glimpse of Laboratory Hair Studio owner Mark Kuzma bringing his "Mad Scientist" flare to his styling work.
The ever glamourous Dina Manzo is gearing up for the launch of her new HGTV show "Dina's Party" which begins airing in September. The Star-Ledger recently sat down with her to pick her brain. On Monday August 15th, right after an episode of "Design Star," a preview of Dina's new show will air. Go set your DVR's!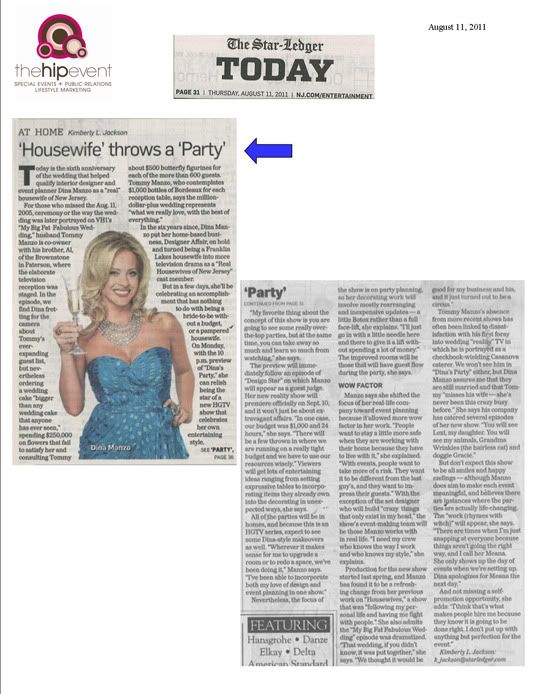 Finally, our fascinating week came to its peak with an event from last weekend. Kelly Rowland appeared at 4Sixty6 in West Orange last weekend and well…take a look at this clip, it says it all:
Check back with us soon. You never know what we'll have to report next!
Diddy didn't disappoint on Friday, April 22nd. After a fantastic engagement at the world renown Hammerstein Ballroom, Diddy took a trip to 4Sixty6 in West Orange, NJ to celebrate the show. Check out some of the exclusive pics on our Facebook page!
What a night, what a night! The Hip Event was out in style last night for the delivery of the very first 2012 Bentley Continental GT in America!!!
Hosted in Atlantic Aviaiton's hanger on site at the Teterboro Airport, the new Bentley and a gorgeous classic Bentley were flanked by two sleek jets from XOJET. The showgirls from Caesars Atlantic City helped to give it even more dazzle.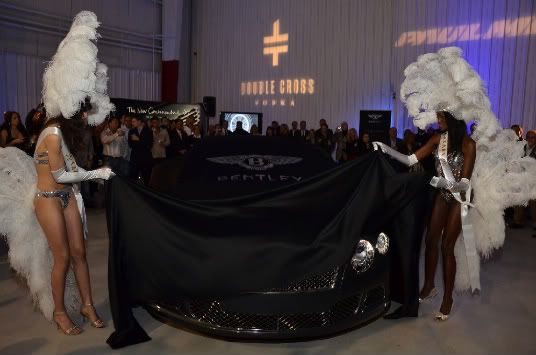 Guests were treated to drinks courtesy of Double Cross Vodka and the soundscape was provided by DJ Shughes. To top it all off, the audience was addressed by our very own PR maven, Maria Cucciniello and Dan Daly of Paul Miller Bentley Parsippany before the splendid vehicle was unveiled for everyone by the enigmatic Christophe Georges, President and CCO of Bentley Motors, The Americas.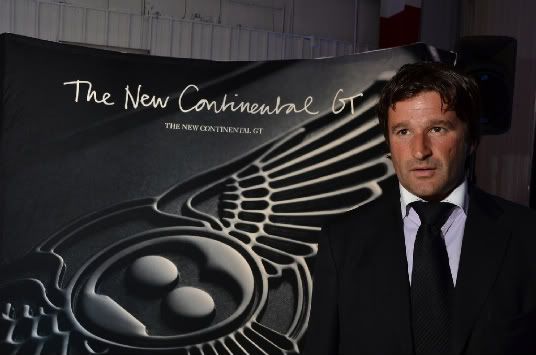 All in all, another amazing event! A special thank you to all those who made this event possible including the fantastically vivacious Hip Event Staff and Interns!
Check out our Facebook page for more photos of this event and more!
Palermo's Bakery loves making cakes. So when they we're offered the chance to help celebrate Frank Gotti Agnello's 21st birthday AND the press event surrounding "Gotti: Three Generations," they couldn't be happier! Salute!
The Hip Event CEO & Palermo's Bakery team pose with John Gotti Jr. and John Travolta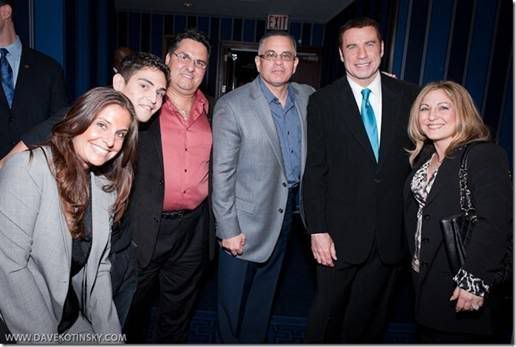 From left: Maria Cucciniello, Paul Bruno, Jerry Bruno, John Gotti Jr., John Travolta, Joanne Bruno
Congratulations to our friends over at Korman Communities AVE!
From NJ.com
AVE was awarded the Distinguished Member Award by the Franklin Township Chamber of Commerce at the Starry Night in April dinner and awards ceremony at the DoubleTree Hotel in Somerset, NJ.