On Sept. 15th, AVE Residential Suites by Korman Communities hosted its first ever Style Event at its Union, NJ location. Guests arrived to peruse select luxury clothing, shoes, and accessories despite the cooling weather.
While browsing, guests were invited to enjoy mini-massages, physical fitness evaluations, and BHRT consultations from Active Center for Health and Wellness. Laboratory Hair Studio was also on hand providing guests with hair and beauty tips.
And of course a great event is not complete without some tasty food and drink. Bartenders served Bulldog Gin and Veev Acai Spirit, while hors d'ouvres were masterly served to the delight of everyone in attendance.
Mingling amidst the throng of guests were NBC's Biggest Loser Season 11 participants Jay and Jennifer Jacobs. The father and daughter team wow'ed guests with the story of their journey and discovery of better living.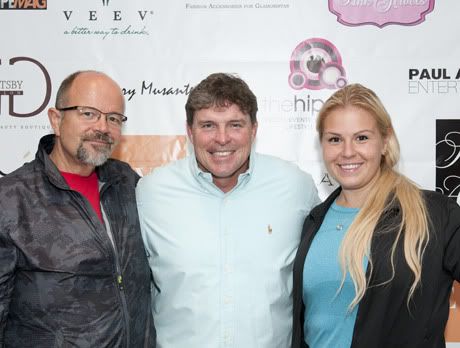 The event was a huge success. There was no better place to have thrown such a laid-back and luxurious affair than AVE.