Another busy week here at The Hip Event. And today was no exception.
The AVE Summer Style Event is coming up soon (more details to follow next week!) and included in the event will be Laboratory Hair Studio and Active Center for Health and Wellness.
AVE was also featured on PR and Marketing queen, Cheldin Barlatt Rumer's blog.
AVENUE had a really nice write up on SuburbanMomma.com. Its easily one of the best locations along the east coast. Go check it out.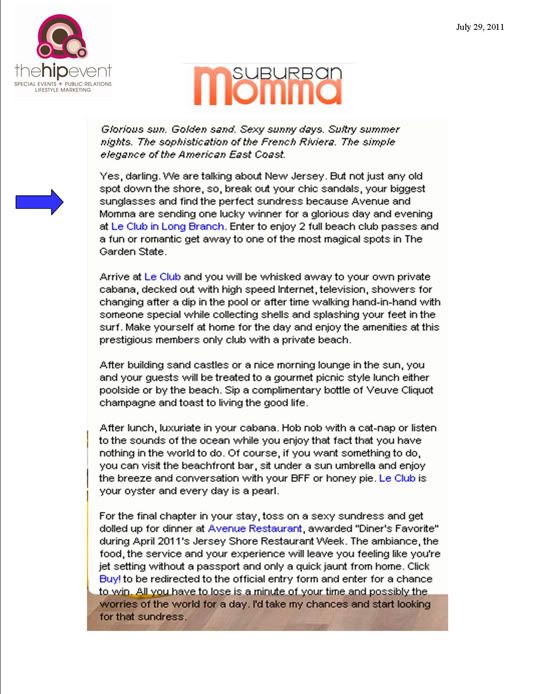 And finally, the day could not be complete without finding a gem on Project Ladybug. Tiffany Rios, American Idol contestant, and Dancers in motion performed a dance show with proceeds going to Project Ladybug.